Become a role model in DigiPippi






Role models make a difference
In order to understand the importance of role models, it is good to look back to your childhood.
We have all experienced people who have inspired us in one direction or another. People who have had an impact on the way we have chosen to live, attending school and working.
Role models of the same sex plays a particularly important role as a child and young when they are the ones we especially can see ourselves in.
DigiPippis role models working with many different subjects in many different ways, but they often have just three things in common:
They are women
They have interest in, and is active with technology and the digital
They want to help make a difference and show girls the many opportunities available in technology and the digital world
It requires no previous experience or teaching experience to become a role model in DigiPippi.
We provide training in DigiPippi method, and are always ready to help and answer questions. We have designed manuals that are simple and clear.
In addition, we also have some facebook groups where all role models can share experiences and network private.
WHY ARE Role Models IMPORTANT?
♥ The role models are DigiPippis spine, and without them would DigiPippi not exist ♥
As part of DigiPippis network of role models, you are helping to shape the future of girls in Denmark.
… Girls need role models of the same sex so they can mirror themselves in them?
… There are several IT technical education in Denmark, which now offers 0% girls?
… many girls hills of use to tech if they are not supported from the start
Learn more about why role models are important ...
WHAT AN DIGIPIPPI ROLE MODEL?
Examples of tasks include:
Education
Social Media
Lecture
Layout and design
Write articles and blog posts
All sorts of other things …
You decide how much time you spend
Even passionate volunteers have work, family and other interests. Therefore, there is a special time requirements associated with being a role model.
Every 3 months you will receive a form where you can sign out what you have time in the next quarter. Here, the already planned activities to be announced, and specific tasks will also be listed.
We all know that life happens, so it's important to sort this table. It is not possible to plan the association without knowing how many can help.
Just as we want to strengthen girls in their interests through technology, we want you bid on those areas where of interest, knowledge, talent or just want to learn more.
Especially teaching attaches great importance where we both are active in private and in schools. We hold workshops, events, have clubs and courses organized for the girls, as well as their children. You are always welcome to contribute with their own knowledge and ideas for new workshops or other things where you think you can contribute.
WHAT DO I GET OUT OF BEING A ROLE MODEL?
An English proverb says 'It takes a village two raise a child' and we could not agree more.
As a role model you get the opportunity to create a better future for our girls. Our target group are girls aged 7 to 13 years, and our job is to show them the many exciting opportunities that exist within IT, tech and digital general.
You get the opportunity to participate in exciting projects and events, and so you get the opportunity, to help in achieving gender equality. There are only about 25% women in technology worldwide in a 100% technological world. As a role model, you help to change this bias.
You will be part of a strong network
As a role model, you become part of a strong network of women who are passionate about IT / tech and to make a difference in this world.
It is extremely important to show the diversity of tech-women, and each of our role models show parts of this diversity. In DigiPippi are our role models ranging from educators, teachers, programmers, students and directors.
The work is as a role model is 100% voluntary, but we try of course to keep you free of cost. We do not do this for money, but can sometimes offer a small fee. However, this is usually not an option.
As a volunteer role model you are driven primarily by the desire to make a difference for girls in this world!
YOU WILL ALSO BE ROLE MODEL?
Then send us a message with your full name, address, mobile number, and a few words about why you would like you to be a role model for kontakt@digipippi.dk or via the form and we will get back with a date for a brief introductory talk!
Be part of DigiPippis nationwide network!
… see yourself inspire girls and other women
… put your time and your heart in DigiPippi
… proof of good børneattest on demand
… be part of an inspiring network of tough women
then you are surely the right one!
Write to us, and we'll talk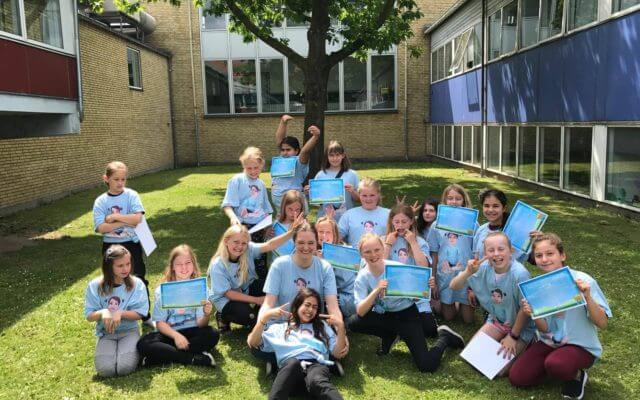 We look forward to hearing from you!
Did you know that many girls will back out of the use that technology, if they are not supported in the beginning?
Did you know that you as a role model can have a direct impact on DigiPippi's future development?