DigiPippi steps up with several strong IT ambassadors
After a blistering winter and spring period, the association DigiPippi the next steps and reveals the provisionally last DigiPippi Ambassadors.
Natasha Friis Saxberg, Digital Strategist, author and director (deputy chairman of the Foundation for Social Responsibility)

Lisbeth Chawes, CEO Esoft Connect

Fred Schmidt, Founder & Creative Director Roccamore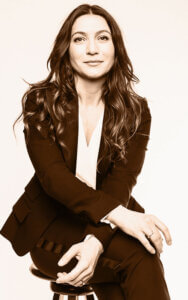 Digital Strategist, author and board member (Vice President of the Foundation for Social Responsibility)
The three new ambassadors together represent a wide range of what it means to be a woman in IT. With different backgrounds and roles in the Danish business community is Natasha, Lisbeth and Fred examples of the diversity that is lacking in Danish IT.
" Vi kommer til at tabe som samfund hvis vi ikke sikre at der er nok kompetencer til at løfte Danmarks kæmpe potentiale for vækst og innovation"
"I have agreed to be DigiPippi Ambassador, because there is and will be even more lack of IT skills and diversity in STEM. We're going to lose as a society if we do not ensure that there are enough skills to lift Denmark's huge potential for growth and innovation. The countries that manage to get educated enough skilled talents, and ensure that the talents are as diverse as the users they must create value for are those who win the future digital rush through innovation, growth and entrepreneurship.
DigiPippi work, along with many other initiatives to create a focus on the challenges we have to get youngsters and women to choose STEM education. This is the foundation now and in the future to create growth and innovation – where technology and digitization become as central to our society as water and electricity."
"Al statistik viser at man skal påvirke pigerne i en tidlig alder for at få deres interesse skabt."
"I am female and I have worked in tech for +15 years typically with men. I will therefore wishes to support this fantastic initiative because we need to motivate and engage girls from an early age.
It is alpha omega getting more girls to work with technology. All statistics show that one should affect the girls at an early age to get their interest created."
"Vi skal ikke bruge tiden på at skabe drama omkring problemerne, men i stedet forsøge at forstå udgangspunktet, så vi kan ændrer scenen for den næste generation."
"I believe that it is important to talk about the difference between the sexes, without going too much coziness-feminist in it. We do not spend time on creating drama around the problems, but rather try to understand the starting point, so we can change the stage for the next generation. I believe that the strongest development affects the individual, the community keeps up with you, but real innovation starts with the individual.
DigiPippi have managed to go back to square one, and change young girls' views on IT. With pedagogical understanding and creative thinking, Eva has managed to create a program that inspires girls to explore IT and discovering new opportunities, while becoming stronger, more self-confident individuals. We need more talented women in the world, several of those who believe in themselves and are able to think big. Therefore DigiPippi make a difference."