Should we write a programmeringsbog for women to get them to the keys?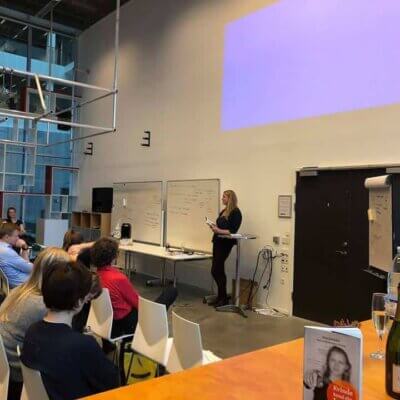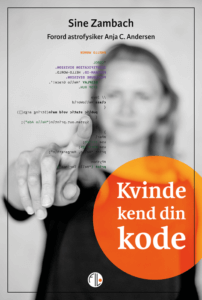 It Sine Zambach certainly tried with his new book, Woman know your code.
At Ada Lovelace Day, on the second Tuesday in October (this year October 9), published the book with a desk and a mini seminar at the IT University. DigiPippi was of course and enjoyed both speakers and cremant.
speakers
The first speaker was the ITU Communications Camilla Rosengaard who shot the seminar started to talk about their initiatives to get more women into their programs. They work with among other things to keep short boot camps before the semester begins, to get an inclusive study and outreach to high schools.
Number two speaks to the reception was FemTech.dk project in Computer Science insitut University of Copenhagen. Here told postdoc Maria Menéndes about their action research project with camps in the holidays where they taught school girls in programming and technology for a week and also followed the girls' trip. A particularly interesting point was that even the girls who had a really tough background with experience in programming, Rated himself quite badly when they were asked how good they were.
Det tredje oplæg var cyberfeministerne Maia og Sadhia fra DO:TOPIA, der fortalte om deres aktivistiske tilgang til at få mere diversitet ind i kodning. De holder kodeklubber og "kodelejre" og har haft folk med en næsten fobisk angst for programmering. De tilbyder et safe space med opbakning og støtte. De underviser typisk også i emner med politisk og etisk indhold.
self Zambach
Last told His Zambach who daily analyst at Copenhagen Business School, about the book. It started for fun, but felt then as a political duty to make a programmeringsbog for women. Both for themselves, for the IT industry, for team unity and that they can be good role models digital (that we know of course a little to the DigiPippi).
Its Zambach by the way, even a role model in DigiPippi and there were quite a lot of our role models from DigiPippi with the reception.
with good professional speeches and time for bubbles - it was clean Eat, drink and embrace coding.
Read more about Sines book here: Kvindekenddinkode.dk and https://filo.systime.dk/index.php?id=171