DigiPippi is a digital and social community for girls between 7 and 13 years who want to learn about technology, IT and digital opportunities - on their own terms!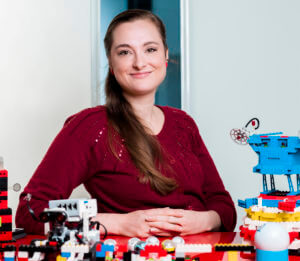 DigiPippi was created by Eva Fog, chairwoman and founder of DigiPippi, and the project lies very close to her heart. During her many years as a tech geek, as well as pedagogue and digital educator, she saw how the opportunities to embrace the digital are very different from boys to girls. She also saw (fortunately!) how it could be changed. After addressing the need for change for some time and without seeing any, she decided to take the matters into her own hands. And that is how "DigiPippi" came to life on a summer's day in July, 2015. DigiPippi is not an attempt to create a "technology-feminism" but rather an aim to look at the habits and interactions between girls and their role models in order to create new ways to introduce the girls to technology. DigiPippi is based on educational principles which praise diversity and which make it possible for the girls to learn to see themselves as they are: Strong, resourceful and talented tech-girls! That is what DigiPippi is all about! – . – . – . – also seen a way we can change the inequality.
So, after being tired of shouting about the need for a change without seeing it happen, she decided to create it. And so DigiPippi to a summer's day in July.
DigiPippi is not an attempt to create technology-feminism, but an approach that looks at the girls' habits, their role models and the way they interact, because in this way to introduce the many technological options.
DigiPippi is based on pedagogical and educational principles that celebrates diversity, and which also allows the girls to see themselves as they are: Strong, resourceful and talented tech girls.
That is DigiPippi.
THE DIGIPIPPI METHOD
What – and how – when we girls? Watch this video and learn more

Who is DigiPippi?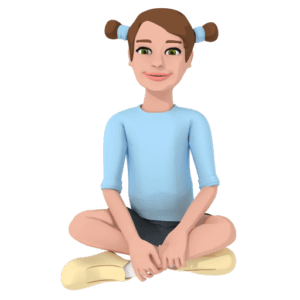 DigiPippi is – beyond the community – also the name of the project's mascot: A 3D generated girl about 11 years.
She is that girls are most: Sometimes sweet and funny, sometimes sour and cross. Some days the flowers and glitter, other days she refuses to comb his hair and eat up. She can play football with his brother or low X-Factor with her friends. She is really just a girl – not a geek and not particularly girlish or boyish especially – but a girl who also likes technology.
DigiPippi follows girls everywhere, and in time she will be even more interactive. She is registered as a user on the site, so if one of the girls want to be friends, it is possible 🙂